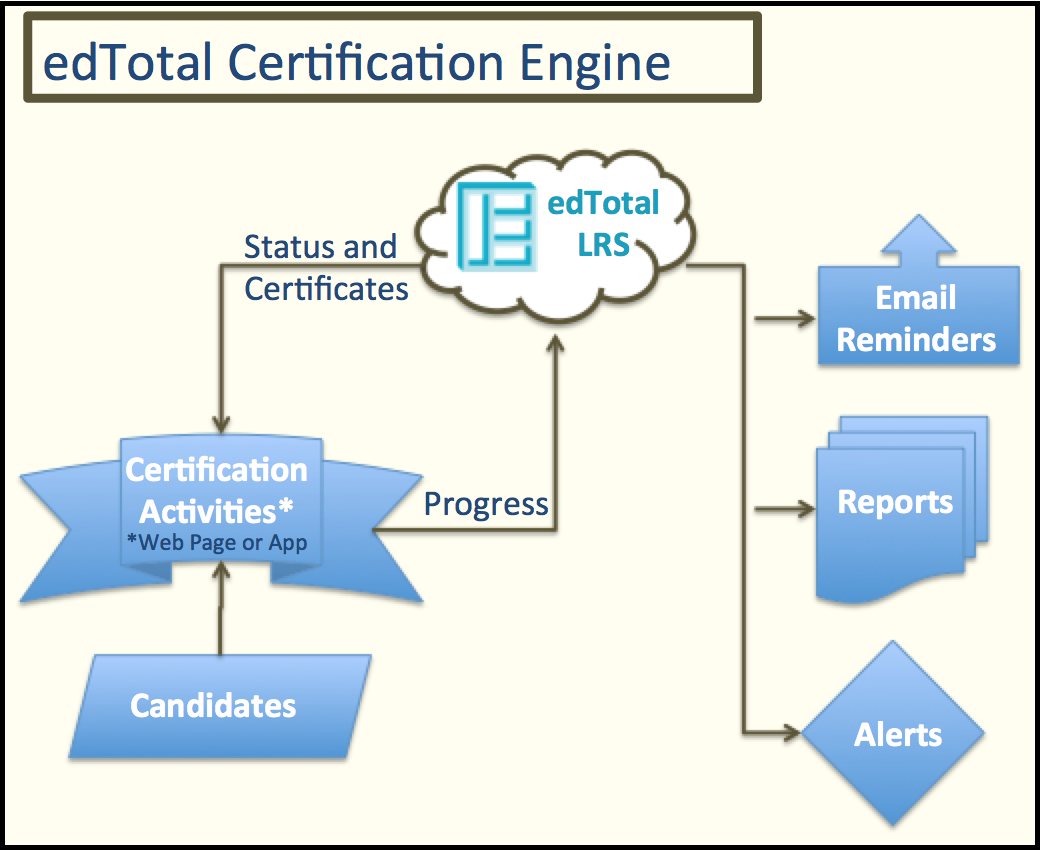 Pricing
Hosting Fees Monthly hosting fee based on your traffic volume - varies between $100 and $1,000 per month.
Per User or Certification Fee
Depending on the structure of your program... A per active user fee per month - $2 per active user per month OR $5 to $25 per certification fee depending on the complexity of activities in your program. ***We understand each organization's needs vary so we are amenable to negotiating fees for specific use cases.
Developmental Costs
Anchored in X-API, we create custom eLearning, videos, apps, interactive checklists, job aids, classroom instruction, whatever you'd like to include in your certification. Our fees are typically $75 -$85 per hour to develop your program.
About Us
Its not what our edTotal Learning Record Store (LRS) can do, it's what you can do with our edTotal LRS and X-API.
We started the edTotal LRS as a means to build learner centric modern, flexible, reliable and mobile operational learning centers and REAL certification programs.
White Papers and Links
May 8, 2017
---
June 23, 2017
---
September 15, 2017
Our Contacts
275 4th St E,
St Paul, MN 55101